MARKETING
Creative Communications offers services in marketing that include producing marketing plans for organisations and individuals.
1. This includes drawing analysis and marketing plan for products and services.
2. Business Coaching.
3. Product promotion and launching.
4. Web Designing.
This is an example of brochures that can be produced in our publishing services department.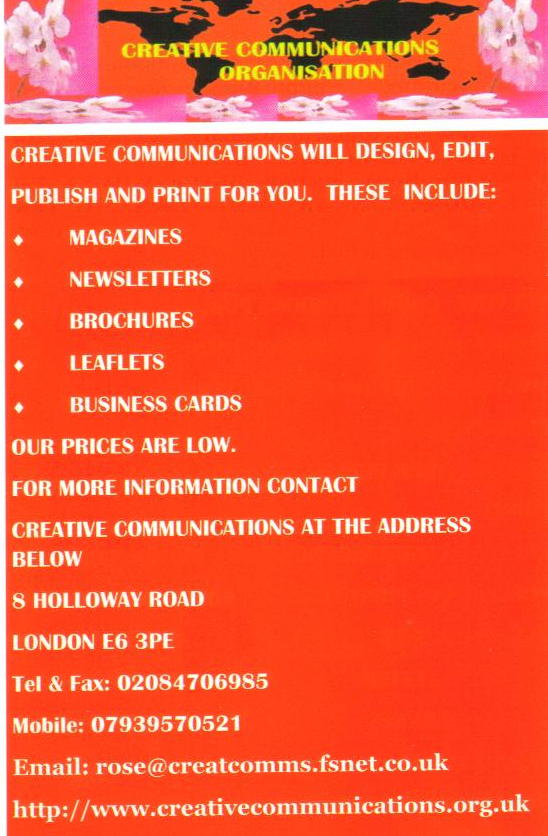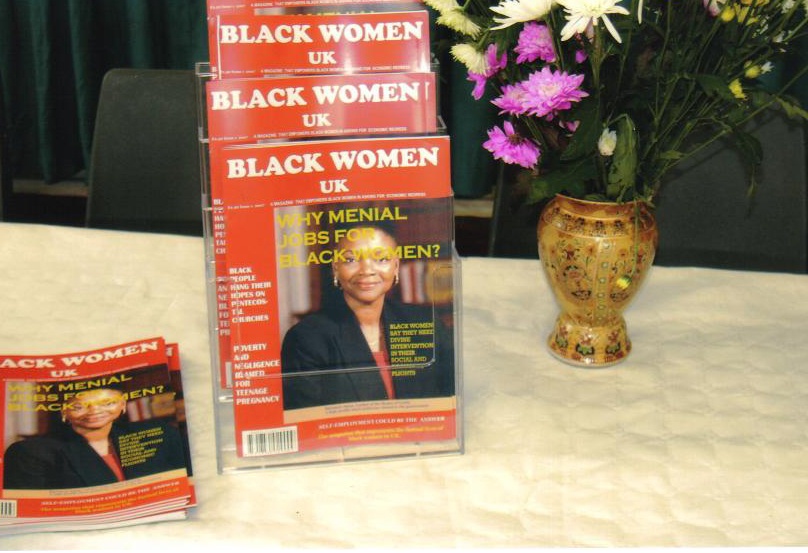 BLACK WOMEN UK MAGAZINE LAUNCHED
The Editor-In-Chief and Publisher, Mrs Roselyne Umesi thanked everybody that attended the launching and solicited for support in the magazine in the form of advertisements, readership and investments.

Tel & fax: 0208 470 6985

Email: rose@creatcomms.fsnet.co.uk
BLACK WOMEN UK MAGAZINE has been launched and it is published by Creative Communications. The magazine is designed to address social and economic issues that affect black women and those of other ethnic minorities in UK that have been overlooked by current media.
Place your advertisements in BLACK WOMEN UK Magazine because your information reaches wide world. Use the contact link to get more information from the office on advertisement rates.
BLACK WOMEN UK MAGAZINE

The magazine is published monthly - buy a year's subscription now

Part Number: 12 issues

£25.00
BLACK WOMEN UK MAGAZINE
Part Number: per copy

£2.50
Creative Communications carries out all marketing activities that include product design and promotions.
Email: rose@creatcomms.fsnet.co.uk