MONEY NEWS MAGAZINE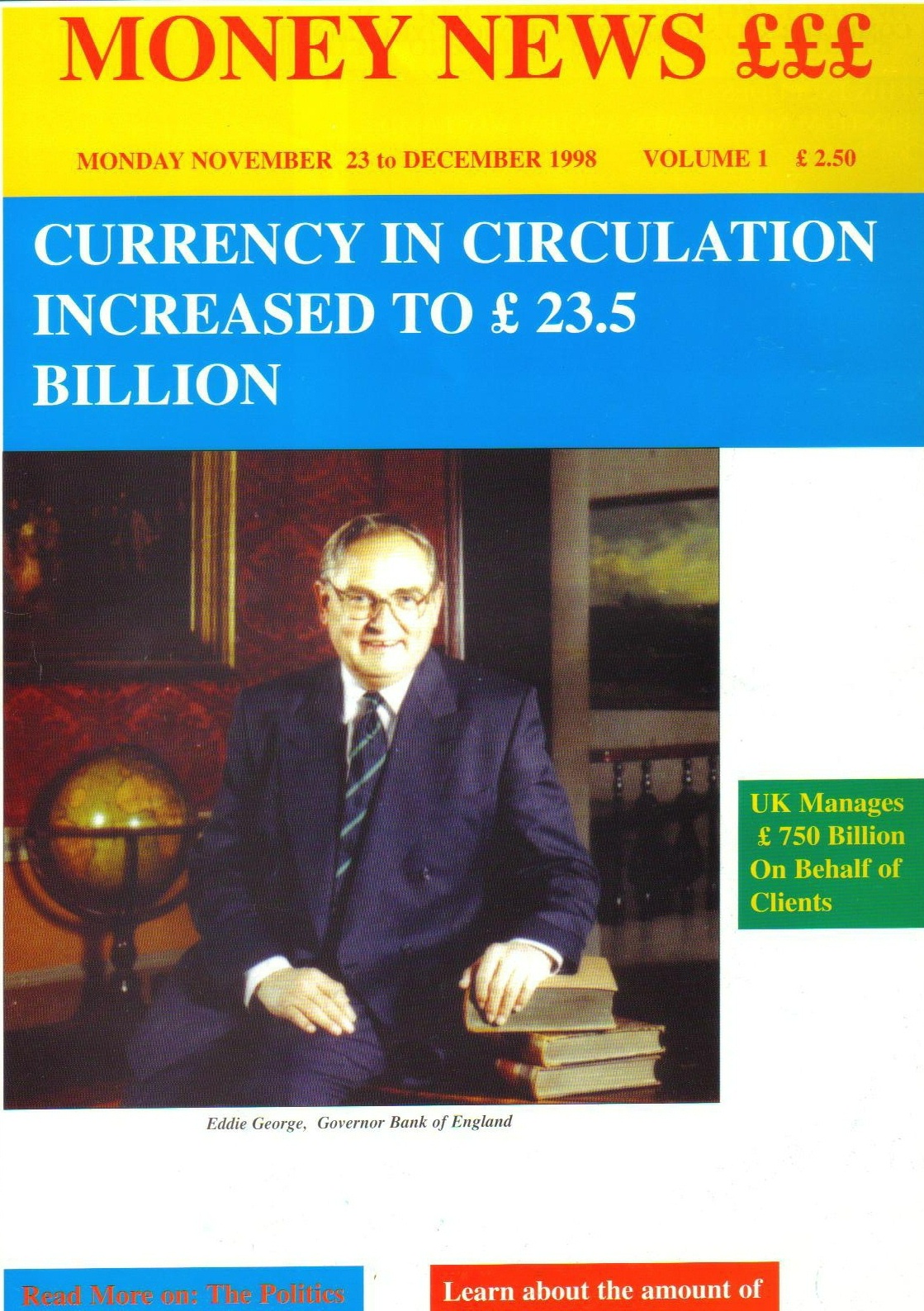 *Money News is a business/finance magazine published by Creative communications. The purpose of the publication is to assist both individuals and organisations in understanding developments in financial issues in the country and around the world. It is also designed to help in guiding both individuals and organisation in their investment decisions by constantly monitoring the actions of Bank of England, London stock market, manufacturing output, international oil market and the demand trend of consumers.
*Money News is a quality Magazine which specialises in finance/economics. Its editorial contents compares equally with magazines in the same category. The writers are sound economic/finance reporters/analysts who investigate and feed readers with information on the economy.
*Besides, the Magazine is a companion of both businessmen/women. It gives in-depth analysis on business and the economy. For students of business, finance and economics, Money News is compulsory reading because it gives very important and rare financial/economic statistics both locally and internationally that can only be read from Money News.
*The editorial content gives readers the opportunity and pleasure of relaxing and reading in-depth investigative reports and analysis of all the economic well being of people. This includes banking, insurance, investment, mortgage, employment, consumers goods and interest rates.
You can order for limited copies of the above old edition that highlighted the part politics plays in determining the price of petrol and other petroleum products "POLITICS AND PETROL PRICING". Get your copy by sending your cheque. The price, £3.00 plus postage of 50 pence to:
CREATIVE COMMUNICATIONS, 8 Holloway Road, LONDON E6 3PE
EMAIL: rose@creatcomms.fsnet.co.uk
A new magazine to be launched "WOMEN RUNNING BUSINESS"
business.htm