PUBLISHING/EDITORIAL SERVICES
Creative Communications offers publishing services for both individuals and organisations. These include designing and publishing editorial services and printing such as magazines, newsletters, brochures and leaflets. Materials for publishing can be sent in any format that include word format. We design, publish and print for you at very low cost. Contact the above address for details.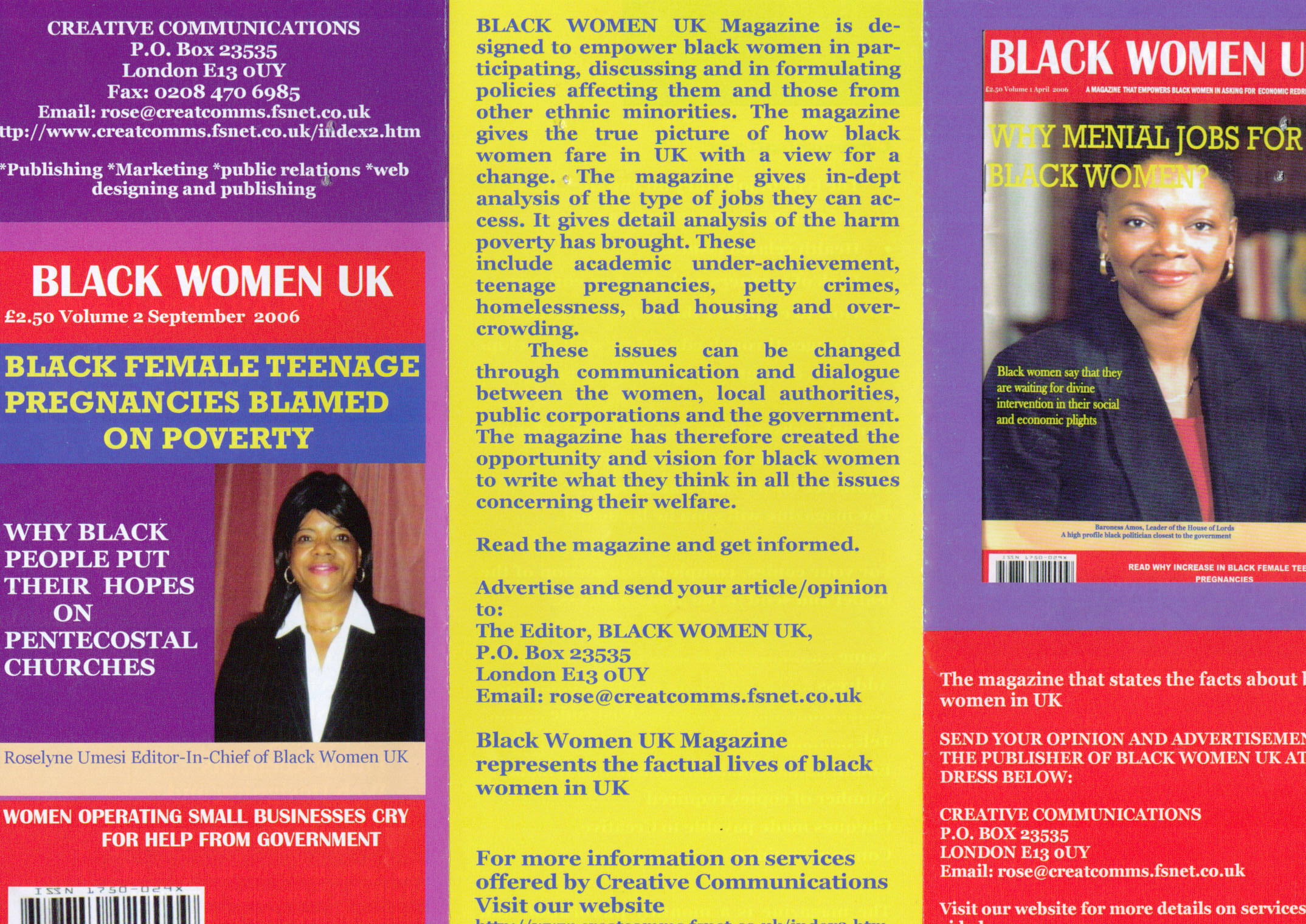 CREATIVE COMMUNICATIONS SPECIALISES IN MAGAZINE PUBLISHING AND CONTRACT PUBLISHING
SEND ALL YOUR PUBLISHING WORK IN ANY FORMAT. CREATIVE COMMUNICATIONS WILL DESIGN, PUBLISH AND PRINT FOR YOU.
THESE INCLUDE:
¨ MAGAZINES
¨ NEWSLETTERS
¨ BROCHURES
¨ LEAFLETS
FOR MORE INFORMATION CONTACT CREATIVE COMMUNICATIONS
mailto:rose@creatcomms.fsnet.co.uk