Creative Communications is a small/medium publishing enterprise. It handles different kinds of publishing services for organisations and individuals. These include publishing of Magazines, Newsletters, Brochures and Leaflets. Materials for publishing can be sent in any format that includes Microsoft Word document. Examples of publications that are published by Creative Communications include BLACK WOMEN UK MAGAZINE and MONEY NEWS MAGAZINE. A new Magazine titled "Women Running Business" will soon be launched. Distance is no problem because we can publish and print for you wherever your business is located.
Publishing/Editorial Services provides the opportunity for low cost publishing for other organisations. We provide full editorial services, follow the link Publishing Services.htm
Other services provided include marketing and promotional services. It provides public relations services through enhancement of clients profile and publicity. We publish news in the form of public relations, follow the link Public Relations.htm We can design and publish website for organisations and individuals, including updating.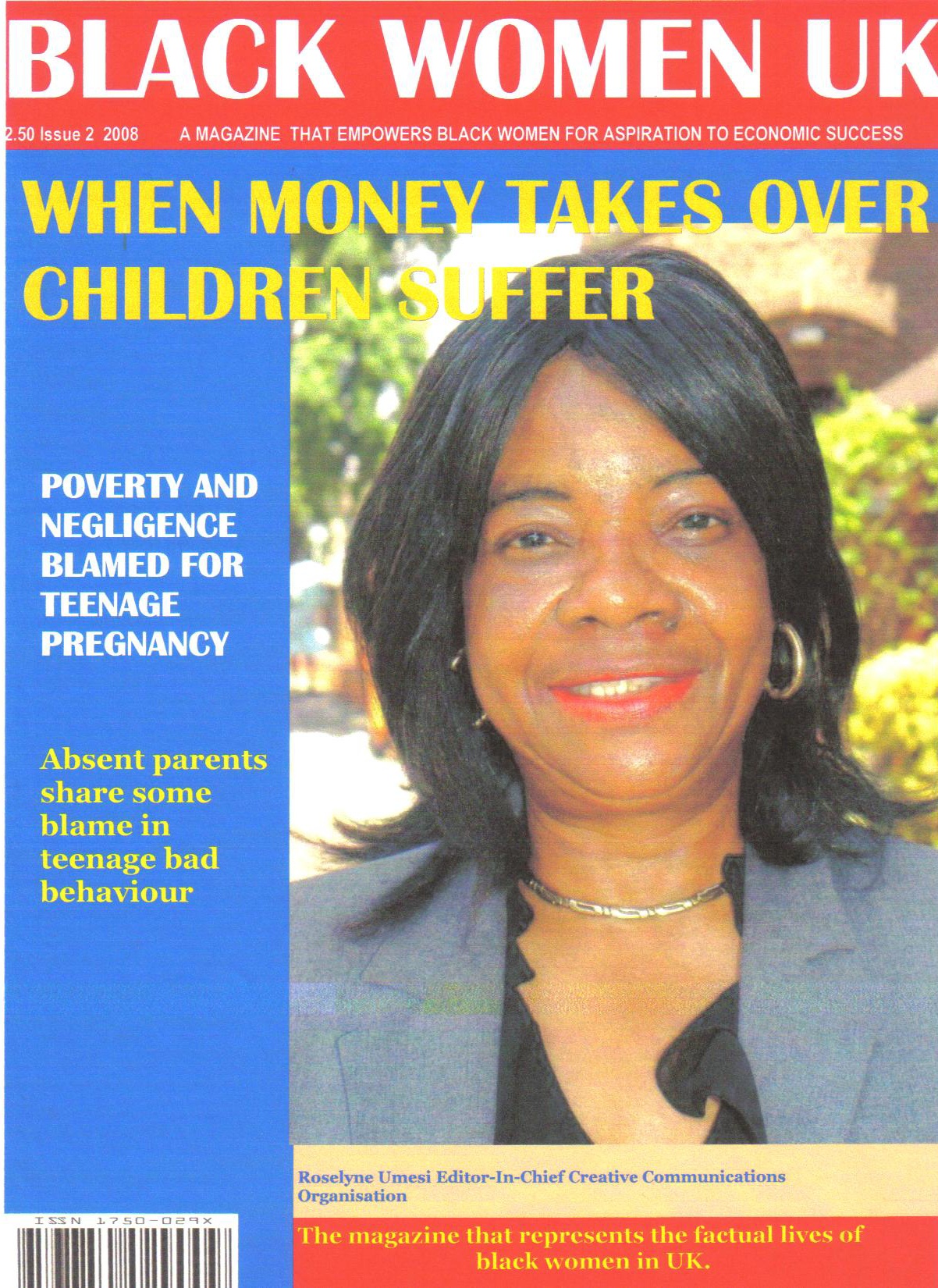 BLACK WOMEN UK Magazine is example of the publications we publish. The Magazine is designed to deal with social, economic and political issues affecting black women and those of ethnic minorities. The issues it covers include employment, education, housing, businesses, consumer needs, health and lifestyle. The current issue that will be on sale soon dealt with the problems related to teenagers. Research shows that money is the only motivating factor for mothers doing so many jobs while the children are neglected with social consequences. The magazine dealt with many issues concerning black women that include suitable skin care products that are not easily available in the main shops where cosmetics are sold, hair products that are difficult to locate genuine ones and ethnic food items sold at exorbitant prices that lack price control Black Women UK Mag.htm
Another magazine published is Money News Magazine Money News Magazine.htm
A new magazine titled
Women Running Business
will soon be launched. It is designed to identify business opportunities and promote efforts put by women in running their businesses
business.htm