WOMEN RUNNING BUSINESS MAGAZINE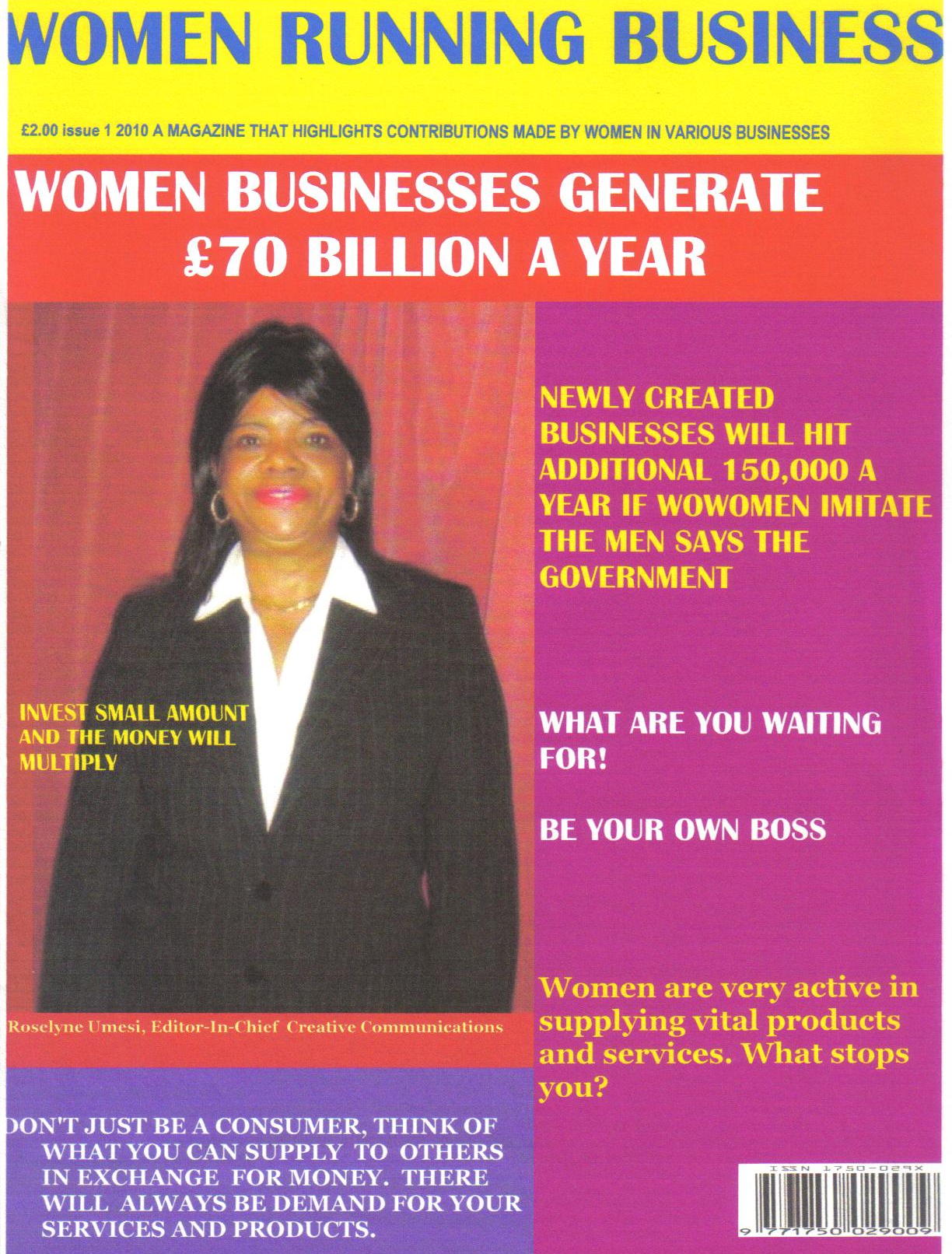 This is a new title designed to identify business opportunities and promote efforts put by women in running their businesses. Estimates show that if women in the UK were to set up businesses at the same rate as men, there would be an additional 150,000 new businesses a year, and this would significantly increase the £50 - £70 billion a year women-owned businesses already contribute to the economy according to Meg Munn, former Minister of state for Women.
The Government is said to be committed significantly to increasing the proportion of newly self-employed people who are women. A Women's Enterprise Panel has been formed to give expert advice on what more can be done to help more women set up in business. In May 2003, the Government launched its Strategic Framework for Women's Enterprise. This made recommendations for action in four areas that include business support, access to finance, childcare and caring responsibilities, the transition from benefits to self-employment/business-start. Implementation of the framework is said to be underway. All nine regions of the UK have a Regional Development Agency involved in supporting and encouraging businesses. They have an important role in actively developing women's enterprise throughout the whole country. Some of the Regional Development Agencies have appointed Women's Enterprise Co-ordinators. The Strategic Framework for Women's Enterprise includes targets for business support.
One of these targets aims to ensure that more women from black and minority ethnic (BME) communities are provided with advice and support in setting up and running businesses by organisations giving business support on behalf of the Government. Such help includes introducing women to like-minded women, boosting levels of self confidence and making sure women are directed to the kind of help and support they need.
The magazine would try to find out how far the government has gone in implementing the strategies for helping female entrepreneurs. It will as well look into various issues affecting women operating businesses through research and interviews. The magazine will give equal editorial opportunity to all women operating various businesses, irrespective of size or sector.